Can't find Quicktime for Java
Apple recently released the latest version of Quicktime for Windows 7.75 and Quicktime for Java is not installed by default. There is more information from the apple website. The error that is shown is …
In order to run CatDV correctly you will need to perform a custom install of Quicktime.
Double click the Quicktime installer and when prompted select Custom install instead of Typical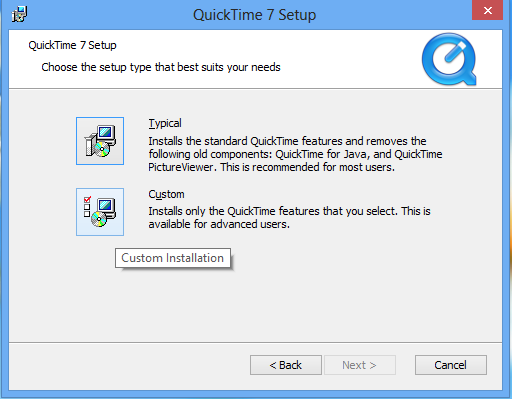 On the following screen select navigate to Legacy Quicktime Features and click on the dropdown arrow.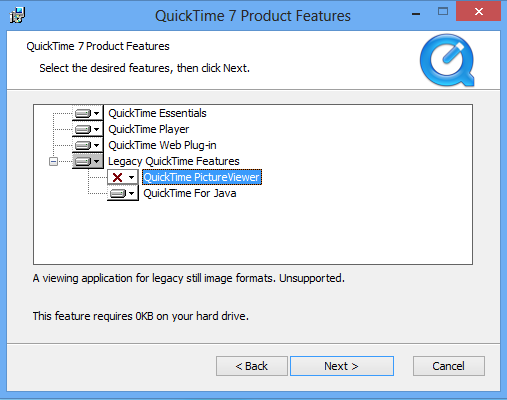 Press Next to continue with the installation. Quicktime will now be correctly installed.
Last updated – March 2014