Troubleshooting Worker
In order for us to process your support request as efficient as possible it is best to send us the correct information when sending the first support email to [email protected]
It's important to give as much information when reporting worker errors as the error could reside with the desktop client, the media storage or server. Often there is a typo in a worker step that is preventing the action from completing.
We need the following information forwarded to support in order to investigate further
Screenshot of worker front panel
Worker logs
Screenshot of the failed worker task details panel
Screen shot of the front panel of the worker
Often this indicates if the worker is running, connected to the server. This also will show any failed tasks that maybe relevant to the support request.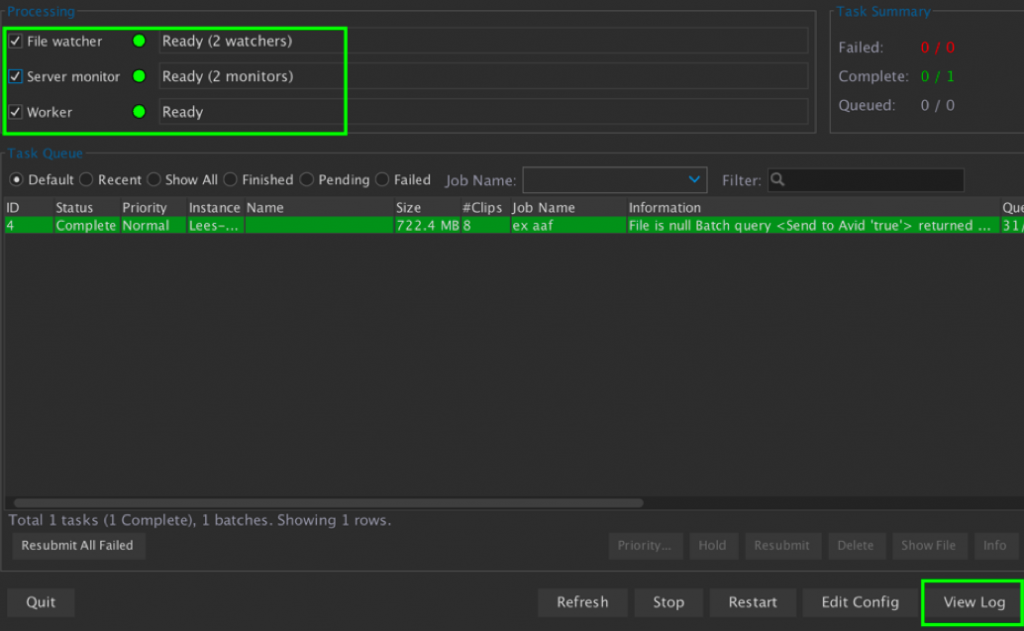 Worker Logs
Select view log and save the log files for us to examine – It's best to restart the worker if possible and re create the problem before saving the log file.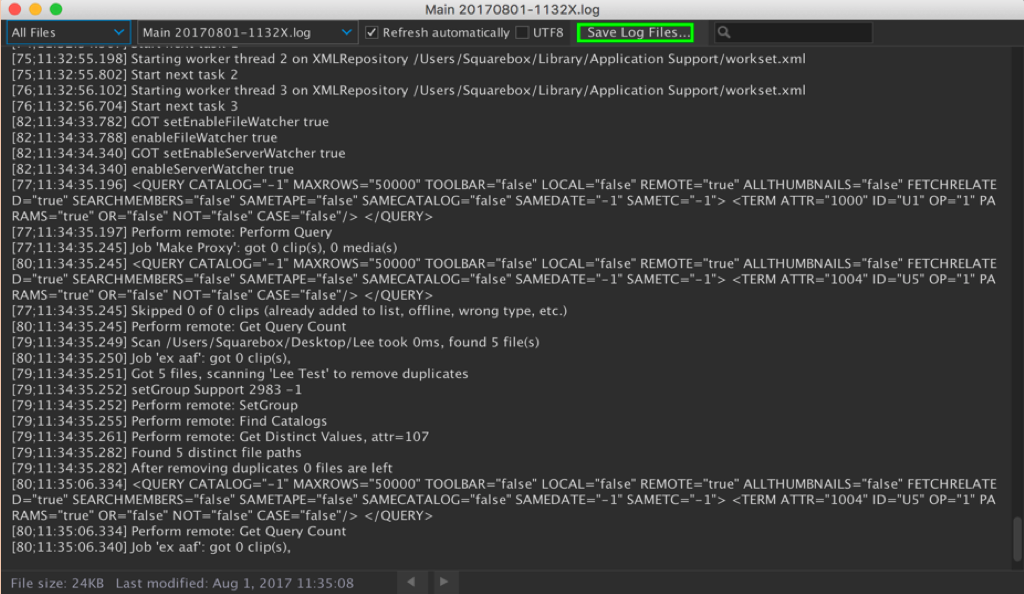 Screen shot of Worker Failed Task
In addition if a task has failed, double click the task in the task queue and take a screen shot of the further information displayed.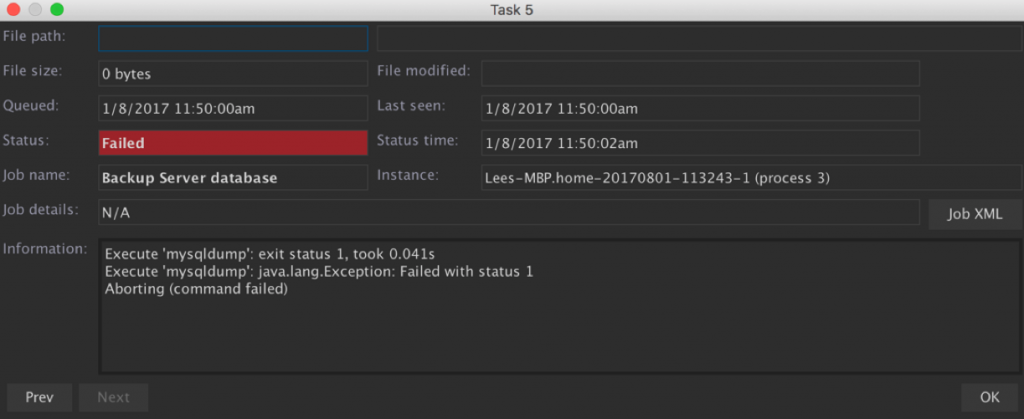 Worker action exported for review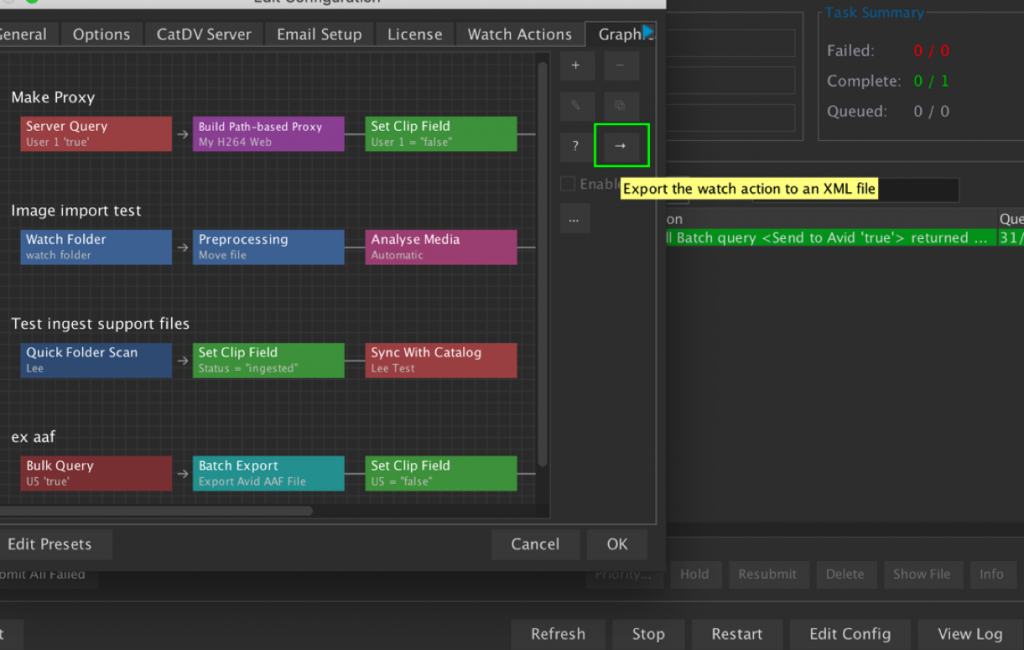 If the support request is connected to the worker action itself you can export that action and send in an email to support – press the export button, zip up the saved file and attach to the support email.
CatDV Worker 7 Log
Worker 7 has a new debug snapshot option when looking at a task's details (see screenshot below)