How to create Snapshot
Open the desktop client, login and open a catalog, then click on Tools->Disk Space Tool.
Select a directory to scan and a sub folder if required.
This will open the selected directory/sub folder and at this point a snapshot is taken and stored to a file held locally on the hard drive.
The screenshot below is an expanded view of the directory/subfolder that was selected.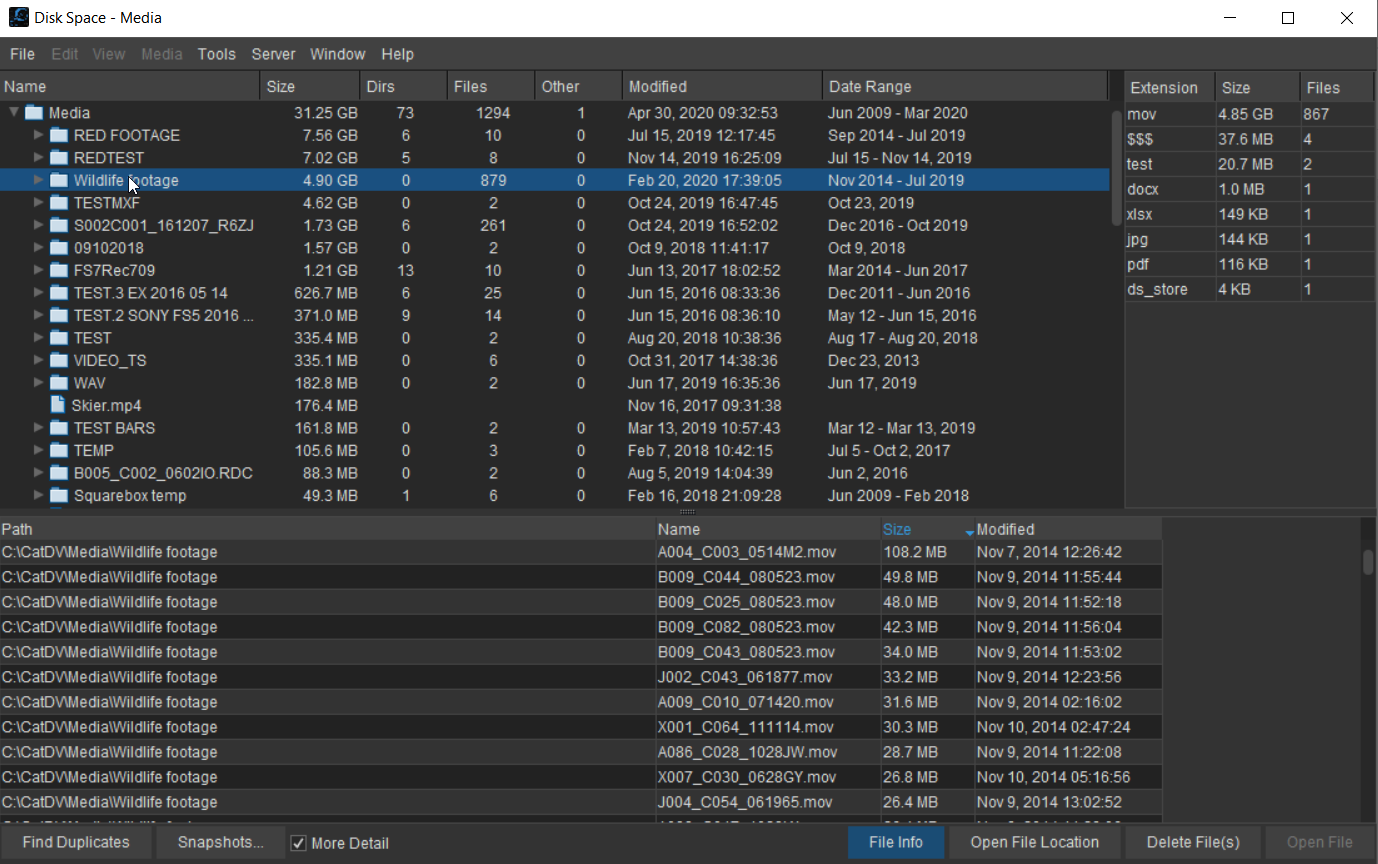 Snapshot files can be exported by highlighting the snapshot from the list in the window and then clicking the export button should you need to send them to the support team or back them up.