Ingesting Technical Metadata
Metadata extraction and file analysis
Many media file formats today have provision to include metadata. Digital still images often have Exif metadata to describe the make and model of the camera, date of the shot, and camera exposure settings. MP3 audio files have ID3 tags that generally include the artist and track name as a minimum but could also include genre information, lyrics or album cover art. DV movies (including DVCAM and DVCPro) include record date, exposure and white balance settings, and so on.
When you import a media file into CatDV, all the metadata in the file is extracted and stored in the catalog. CatDV will read metadata from any QuickTime file using QuickTime's own metadata support, but also has native support for other file formats such as Pinnacle Purple, OMFI, or Windows Media (WMV/ASF) files.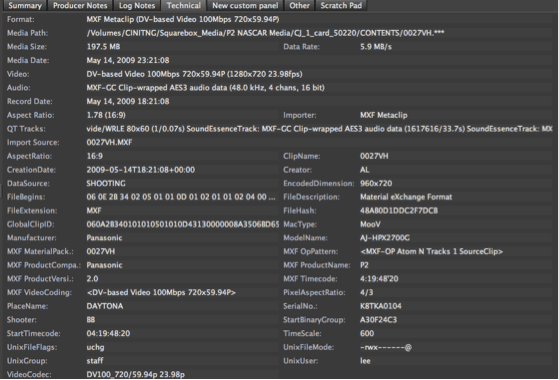 Each metadata item normally appears as its own column but you can configure whether to hide unwanted attributes, and whether to use them for grouping or not. These attributes can then be used for searching or for grouping related files.
˜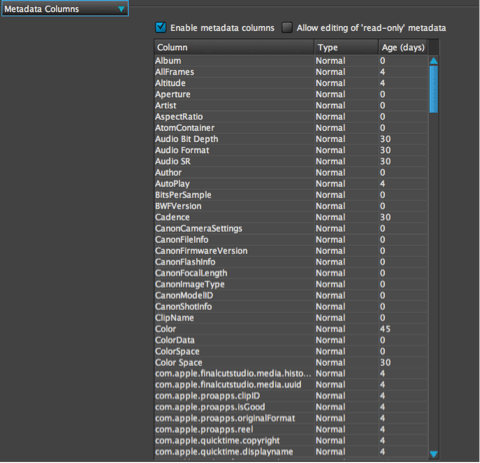 As well as extracting textual metadata, CatDV will also perform a technical analysis on media files and report a detailed description of the file, including a list of all the tracks, their format, sample rates and so on. The Media Information window has many uses, for example to determine which codec you need when an unknown file won't play, to identify files with dropped frames, or to diagnose certain audio synch issues. As with all the features of CatDV, it's available for both Mac and PC.