Avid Media Composer Summary
CatDV provides flexible Integration with Avid Media Composer via our Pegasus client.
Roundtrip Avid integration
CatDV Pegasus provides a complete Avid workflow solution within CatDV. Sequences, Master Clips and Sub-Clips can be exported to Avid Media Composer from CatDV. The CatDV AAF Tool supports import of Avid created sequences, Master Clips and Sub-Clips. Supported media is relinked within Avid media Composer.
This means CatDV can collaborate with Avid as never before, providing a full round trip of media and supported metadata. Logging clips and sequences can be performed outside of the Avid edit suite saving valuable time and resources. Shot lists with added meta data can then be prepared off site and then sent to the Avid NLE for editing.
Media can be ingested and transcoded using the CatDV Worker and then Pegasus can send the clips to Avid .
Master clips, sub-clips and sequences created in Avid Media Composer can be exported to CatDV. Supported media and metadata is imported to CatDV, the Avid MXF media is relinked and metadata available to all CatDV users.
Clips and sequences can be simply dragged into Avid by selecting the AAF Tool icon and dropping onto any open Avid bin.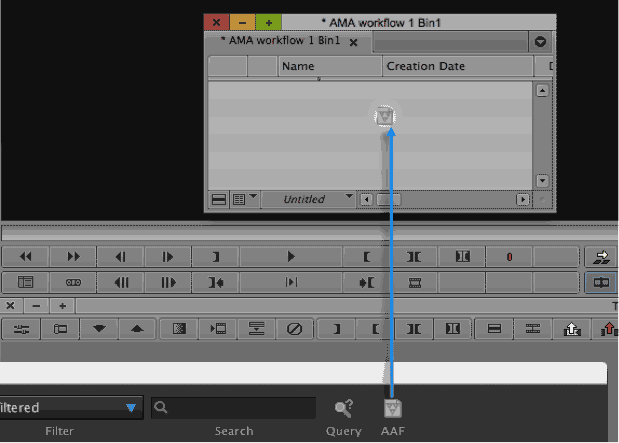 Further details on the integration are described in the Pegasus manual here.